Civil and Commercial Laws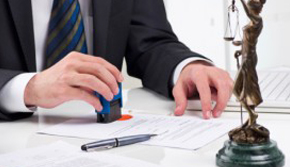 We have a strong litigation team and undertake litigation matters in the following:
Various State High Courts/ Supreme Court of India
National and International Commercial Arbitration
Tribunals including Customs and Excise
National, State and District Consumer Forums
Senior Counsels are engaged, if required, depending upon the complexity of matters.
The Senior Counsels engaged by the firm have represented clients in courts where decisions have been considered significant landmarks and legal precedents of lasting importance.
International & Domestic Arbitration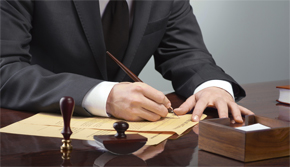 The firm handles domestic & International commercial arbitration practice where very high stakes are involved. The arbitration practice covers all aspects of arbitration and related issues, both domestic and international, including:
Advising on complex arbitration provisions
Appointment of Arbitrator through High Courts/ Supreme Court
Legal assistance for complete Arbitration Proceedings
Applying for stay of proceedings in breach of arbitration clauses
Enforcing and resisting enforcement of arbitral awards
Challenging the award before competent Court of Law
Removal / substitution of arbitrator, if required
Our lawyers have rich experience in both domestic and international commercial arbitration in most of the business sectors including Roads, Aviation, Metals, Telecom, Power and Insurance sector and other related Infrastructural projects.
Real Estate Transactional & Advisory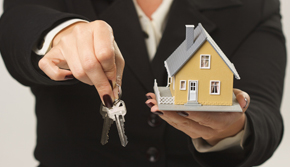 Title investigation & complete Legal Due Diligence in respect of immovable properties
Advisory on terms of negotiation for real estate
Drafting and registration of contracts, sale/ conveyance deed
Drafting and registration of lease, leave and license contracts
Drafting of loan/ security documentation
Mortgage documentation and creation of charge etc.
Secured lending & securitization
Tax advice on capital gains, sale or gift of property (capital assets)
Conveyance related disputes
Attachment of disputed properties
Insolvency – tenant / landlord
Landlord and tenant disputes
Possession actions
Rent reviews
Division of property etc.
Foreign Company Incorporation India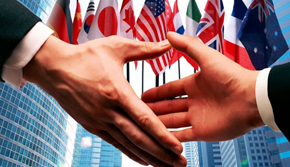 Mastered Procedure for incorporation – Legal, Financial,Timing
Work done by Unilega for foreign company incorporation
Filing Form No 44 in the respective state capital    of India
Charter , Statue filed created and filed
Signing by person resident in India
Necessary filings and follow up paper work
Payment of Filing fee and documents to Register    of Companies
LLP & Company Incorporation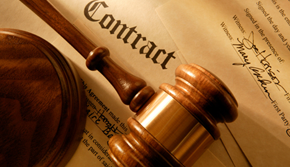 LLP FORMATION WITH PERFECTION
LLP formed after due consultation with client, keeping in view the procedures, benefits and legal requirements before initiating incorporation of LLP.
Limited Liability Partnership keeps a business organisation legal and maintains limited liability with minimum effort for the partners.
Tax Compliances & Paperwork,
Service Tax Regd,
PAN A/c Regd,
VAT Regd.
Experience of forming more than 200 companies
Get Expert insights and experienced suggestions when intending to start a business and incorporating a company, firm, LLP, foreign subsidy, Liason office or any other legal entity
Company Law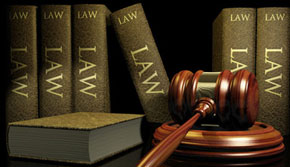 Formation of Company / Trust / Society / Not for Profit (Section 25) Company
Corporate governance/ Directors' liabilities and responsibilities
Company secretarial and stock exchange matters/ Shareholder rights
Foreign Investment/ Setting up business in India/ Foreign Collaboration
Due Diligence/ Corporate Taxation/ Legal Audits
Corporate Guarantee/ Privatization
Regulatory Services and approvals (FIPB, RBI, SEBI, SEZ, STPI, EHTP, EOU)
Joint venture Agreements/ Shareholders Agreements
Licensing, Franchising, Distribution, Agency
Government & Public Sector contracts
Mining Lease, Transfer, Renewal, Subcontracting, Drilling contracts
Real Estate Time Share, affiliation and development agreement
Power purchase, fuel supply, EPC contracts, Insurance
Import and Export Financing
Manufacturing and Supply Agreements
Intellectual property Rights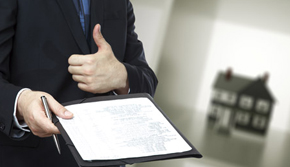 Trade name / mark search/ Caution notices
Filing new trade mark applications and prosecution till registration
Opposition trade mark/ Portfolio management
Trade mark licensing and assignment
Trade mark infringement and litigation
Copyrights & Designs : Copyright and design rights are important tools to protect interests in a wide range of businesses in many different sectors, including music, media, television, publishing and software developers. We advise clients on the enforcement of their copyright and design rights.
The practice includes:
Filing copyright and design applications
Protection of copyright and designs
Copyright and design portfolio management
Implications in joint ventures and collaborations
Acquisition of copyright and designs
Drafting of contracts for the purchase, sale and licensing of copyright and design
Merger & Acquisition (M&A)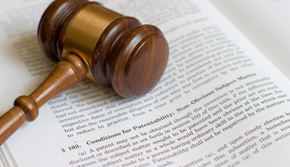 The primary purpose of M&A is not to grow fast, but to do what they do better. We offer clients a disciplined and systematic approach for a M&A with an end-to-end support. We bring our expertise to all elements of the deal value chain, including.
Acquisition strategy: We help companies build their M&A programs as a vector of strategy. We work with companies to decide where to invest and where to divest in line with corporate strategy, prioritize growth opportunities and develop tailored M&A programs based on a client's requirements.
Strategic due diligence: We collaborate seamlessly with clients to help their companies make better investment decisions. We generate insights through world-class diligence, realistically assess synergies and list out the course of integration early.
Merger integration: We bring a unique approach that is highly tailored to the client's needs and requirements and to the specifics of the deal to capture value from day one.
Business Valuation
Our Business Valuation team collaborates with clients on some of their most complex
business and transaction issues, providing valuable insights that help them to confidently make decisions.
Our experience in valuing sophisticated assets such as business entities, intellectual property, intangible assets, and complex and distressed securities.
Good understanding of how to quantify and present valuation analysis in concert with the prevailing accounting, tax, and regulatory codes around the world.
Our ability to mobilize a team of seasoned industry and technical specialists across disciplines and locations allows us to deliver smarter, effective solutions for organizations with expanding global footprints.
Transparent and robust valuations to support corporate transactions and to meet with the regulatory and accounting requirements.
Our experienced professionals bring excellence in accounting, taxation, and financial
due diligence to provide you with valuation advice for a multitude of purposes